Diane & Kevin Silberman
Sales Associate
License #:

01912579
Thank you for taking the time to learn a little bit about us! 
We are a husband and wife real estate team, dedicated to our family, work, and community. We love what we do and where we live!
We planted our roots in North County (Encinitas to be exact) in 2002.  We love the small town feel, beautiful beaches, and friendly atmosphere. We're thankful to be able to work all over North County San Diego and enjoy exploring all the unique pockets of Cardiff, Carlsbad, Vista, San Marcos and Oceanside.  There really are so many amazing places to live!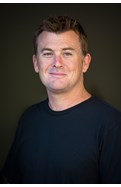 Kevin began his real estate career as a loan officer and then moved into Residential Real Estate in 2004. After becoming a broker, he owned and operated two real estate franchises.  Kevin is a stickler for the details and understands a real estate contract inside and out. He attends inspections and appraisals, and leads clients seamlessly through the escrow process. He worries about every detail, so that you don't have to.  His aim is to protect you throughout the entire transaction and make sure you are always in the loop. He's here to answer all your real estate questions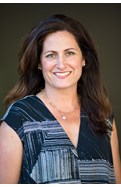 Diane joined the business in 2012 after a stint at home with our four kids.  Diane is a community "thriver"- bringing extensive connections through her years of service organizing community fundraisers for breast cancer charities and local schools. Her background includes; interior design staging, event promotions, sales, and marketing. Diane will help you ready your home for sale and has a network of service providers in her pocket to help! She's also your guide to North County and will find you the home that completes your needs! 
Together, with our incredible office staff, and network of COLDWELL BANKER professionals, we strive to be your community resource for real estate. Please, reach out anytime if you need referrals, have questions about real estate and our services, or want to know the value of your home.
We're always happy to hear from you!
Whether you are thinking of buying, selling or investing, we'll help you find "The One".
Contact us today! 760-271-3721
Sold
Listings
San Marcos, CA
beds
baths
Coldwell Banker Realty
740 Garden View Ct 100 Ste
Encinitas, CA
92024